Please, be our guest and take a tour through our Website, where you can find a solution for your business!
With the appropriate command and control center you will improve your efficiency and with our call center your communication with your customers will be better and your company's reputation will rise. The results of your business processes can be measured with our products and solutions. With those benefits your management could make quality decisions faster.
<![if !word & !ppt & !excel & !vml]>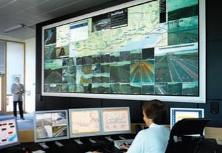 <![endif]>
Our company is present on the market of IT and communication solutions since 1995. During that time we have developed entire solutions for command and control centers and other communication based environments. With our Call Center your agents will truly have control over customer and partner calls, with our Radio Center all demanding radio traffic will be handled in efficient manner.
All voice communications can be entirely logged with our Call Recording solutions, your vehicles can be managed with our Geographic IS and Tracking system. Tasks for vehicle users can be easily dispatched through our Dispatch program, that will be tailored specially to your needs and can be used in different environments - EMS, police, taxi, ...
<![if !word & !ppt & !excel & !vml]>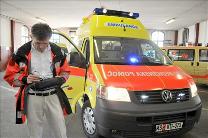 <![endif]>
Our solutions are implemented in many companies, where we have achieved a long-term partnership and user satisfaction. Among them are some most demanding customers in the fields of Banking and Brokerage houses, Medicine, Civil Protection, Emergency Medical Services, Public Transport, Taxi Service, etc.
Research & Development
Besides the permanent development program and the non-stop improvement of our product lines and solutions, we are also active in the research field. We have been registered as a research organization within Slovenian Research Agency since 2007. Our most important achievement is winning finance for project XNMP (Information and Communication System for Emergency Medical Services). This is a project within the frame of a national program Technology for Safety and Peace, ran by the Ministry of Defense RS and Slovenian Army. Financing this project enabled us to develop the EMS information and communication system, where many modules operate as one integrated solution, that cover the needs of all EMS services across the state and wider.
<![if !word & !ppt & !excel & !vml]>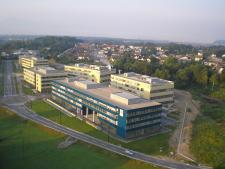 <![endif]>
Membership
Computel d.o.o. is a member of the Chamber of Commerce and Industry of Slovenia. Computel is also a member of the Technology Park of Ljubljana. Founders of the Technology park of Ljubljana are: Slovenian Development Corporation d.d., Institute Jozef Stefan, Iskra Sistemi d.d., IskraTel d.d.., National Institute of Biology, National Institute of Chemistry, Lek d.d. and bank SKB d.d.. Technology Park is supported by the City of Ljubljana and the Ministry of Science and Technology.