Computel Call Center CTI is a collection of software and hardware solutions that serve business processes, which take place over the telephone. It is designed for small call centers (up to 30 operators) in call intensive environments. It can also serve normal companies (up to 150 operators), that want to offer their clients highly organized and available services over telephone and that want to increase the productivity of their employees. Call center CTI was designed to fulfill the following requirements:
<![if !word & !ppt & !excel & !vml]>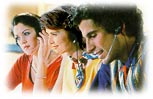 <![endif]>
1.   Business is more and more done over the phone or internet, so having organized and available entry points to your company is very important.
2.   The cost of labor force is high and still increasing in western world, so the increased productivity that Call Center CTI offers, directly impacts your position on the market.
3.   Managing business without control is like trying to find the exit in the dark. Therefore powerful control over business processes is implemented in on-line and off-line reports.
4.   Low cost and all-inclusive solutions are what a customer needs. The Call Center CTI is a solution that offers:
-  Automatic Call Distribution (ACD)
-  Predictive Dialing (PD)
-  Screen Telephony (ST)
-  Customer Database Integration
-  Line Recording (LR)
-  Interactive Voice Response (IVR)
-  Facsimile gateway (option)
-  Email gateway (option)
-  SMS gateway (option)
-  WAP gateway (option)
-  Voice Mail (VM option)
-  Call center statistics
-  Announcement
-  Music On Hold (MOH)
-  Easy CTI protocol for users to create their own client applications rapidly (simple application in one day).
<![if !word & !ppt & !excel & !vml]>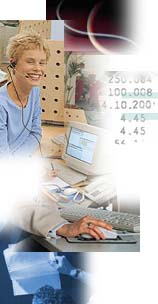 <![endif]>
Computel Call Center is the best solution for you and your customers.
Contact us today and we will make you an offer for your individual business case.