LRPersonal is a program, designed for recording telephone conversation  for personal use. The program can record analogue, Euro ISDN, digital and VoIP telephones. The recording can be started manually or automatically with the sound  energy. The recordings are saved on the computer's hard drive, marked with a timestamp for easier recordings search.
<![if !word & !ppt & !excel & !vml]>

<![endif]>
Advantages:
-  No need for changing of tapes. An average hard disk today can provide enough space for many years of recording.
-  No need for searching among many tapes to find the recording. A click on the recording's file in the Windows Explorer is all it takes to hear the recording.
-  Digitally saved recordings do not lose any quality over time like analogue tape recordings, saved on its magnetic tapes.
-  The program works without user intervention. If you need to manually operate the application, you just use start, hold and stop buttons in the notification area.
<![if !word & !ppt & !excel & !vml]>

<![endif]>
<![if !word & !ppt & !excel & !vml]>

<![endif]>
Usage:
-  Manager can check his/her communications with his/her partners.
-  Salesman can improve his/her communication skills.
-  Pizza delivery man can recheck the accuracy of the delivery address.
-  The same is valid also for lawyers, doctors and others.
Technical requirements:
-  PC with a sound card,
-  speakers or headphones,
-  analogue, ISDN or a system telephone with a RJ11 socket for a headset,
-  LRPersonal adapter for connecting the telephone and a headset (35x30x26mm).
<![if !word & !ppt & !excel & !vml]>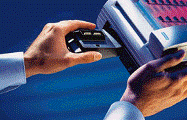 <![endif]>